Founded in 2010, PowerThru Consulting is an award-winning boutique digital consulting firm for progressive non-profits, advocacy organizations & political campaigns, providing strategy and implementation to engage more people, raise more money for your cause, and help you win. Our team has won 3 Pollies and 5 Reeds to date for our digital work, including for best websites, best use of Twitter, and best use of online targeting. We're progressive organizers and campaign strategists with real-world experience building membership and activating people-power to serve the common good. We work with non-profit organizations of all kinds, and Democratic political campaigns and unions around the country. Find out more about our creative, dedicated team members.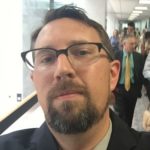 Drew Hudson leads our work with climate and environmental groups. For the last 20 years he has run campaigns to protect our air, water, and climate and elect candidates who share those values. From 2011-2016 he served as Executive Director at Environmental Action, where he grew their email list by 2500%, expanded staff and budget 300%, and had a lot of fun. He's also worked with 350.org, VPIRG, and the League of Conservation Voters. Today he works with the digital and organizing teams at Friends of the Earth and serves as founder and executive director of 198 Methods, which uses non-violent, anti-fascist methodology to stop climate change.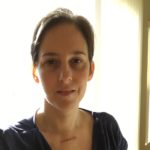 Laura Packard works with Democratic candidate and issue advocacy campaigns, and advocacy non-profits. She has handled digital strategy and social media for campaigns from U.S. Senate to city council, small to large non-profits, ballot initiatives on the local and statewide level, and unions across the country over the past decade. Laura serves on the board of Blue Digital Exchange, a trade association for left-leaning digital professionals. She is also a nationally-renowned health care activist, serves as co-chair of Health Care Voter, and founded Voter Rights Action, a voting rights group. Laura has been blocked by President Trump on Twitter (now unblocked!), and reached millions of people across the country with her advocacy work.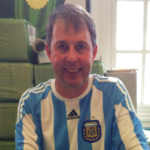 Jon Wheeler has wide-ranging skills and experiences from the nexus of non-profit organizations, technology and politics. He's managed computer operations on Capitol Hill; as the field director for a state delegate re-election campaign in Virginia; helped a friend start an Internet company in his living room in Chicago; taught technology and social-entrepreneurship to high school students in Massachusetts; and co-founded Progressive Majority, a political leadership training non-profit in DC. He also served as the lead Salsa Labs support specialist for their largest clients with the most complicated needs.