Strategy to reach your goals; Tools to get the job done; Training to put the power in your hands; and extra pairs of hands if you need them.
We're a nimble team of progressive organizers and campaign strategists with real-world experience building membership and activating people-power to serve the common good. We work with non-profit organizations of all kinds, and Democratic political campaigns and unions around the country.
Here's more about what we do, and what our talented team can do for you. Check out our case studies for how we've helped clients with online strategy and activism, building their lists of supporters and activists, website development, fundraising, online-offline engagement, social media and more.
#winning strategy
We'll design a strategy to build your list and your social media community, organize "real world" and online activism with your supporters, create online messaging and branding, help you raise money via an effective email program, use online advertising to reach and grow your base and even do custom software development. Our services include everything from designing beautiful responsive websites and custom email templates for your CRM, to building apps and tools for social media sharing. And we offer soup-to-nuts or a la carte service from composing the message to placing online ads, so you can focus on reaching your goals.
Are you a political candidate or founding/leading a new non-profit organization? We can help you get set up to launch, with strategy help, a basic splash website, email list, social media, online donation collection and more. Read more from our launch guide for campaigns and non-profits.
Looking to stop bad legislation or pass great legislation in the states or on the federal level? We work with non-profits and PACs in several states on their local and federal legislative strategy online and off, and we'd love to talk to you and see how we can help you make a better world this year.
Online activism tools working together
We are adept at interoperability, getting disparate systems to talk to each other and share their data. Need to get your voter file or donor database connected to your email list? We can help with that. Want to collect more email addresses from your website and social media, or gather more social media followers from your website and email list? We can help with that too. We work with a variety of systems, from Salsa to Blue State. From NGP VAN to NationBuilder. From Constant Contact to Convio. From Action Network to ActBlue.
Read more about our Salsa development and consulting work, our Salsa Labs apps to extend functionality (buy online via our Salsa app store), and our NationBuilder website development and consulting work.

Social networks, online advertising, CRM software, voter files, online phonebanks, GIS…
Organizing for change is all about people, and to win your campaign you need to find them in any way possible. We work with social networking sites (Facebook, Twitter, YouTube and more), online advertising tools from Facebook and Twitter ads to Google AdWords, paid list acquisition sources like Care2, Change.org, Democrats.com and LeftAction, CRMs like Action Network, Blue State Digital, Convio, NationBuilder, NGP VAN, and Salsa, ActBlue for online donations, local voter databases, index cards, web and mobile-based tools, Google map mashups, you name it. If you need to find, reach and connect with people, we've got a tool for that and we can help you develop both organic and paid campaigns to meet your goals.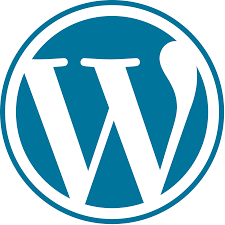 Building beautiful websites with WordPress / NationBuilder
Websites need to be kept active with changing information, but you don't have all day to write html. With more and more traffic coming from mobile devices these days, websites need to be responsive and optimized for mobile as well as desktops. We're experienced with all three of the top open source content management systems used today to make publishing simple, and not lock you down with a custom platform tied to a specific vendor. We'll help you clarify your needs and audiences to make sure your website fits your needs and will accomplish your goals, pick the right tools, find a hosting service, design and build the site, move over any old content, integrate with your mass email provider (Salsa, NGP, NationBuilder, Convio, BSD, MailChimp, Action Network, NGP VAN, whatever you've got!), online fundraising provider, and social networks… all you have to do is write! (Stuck for words? We can help with that too…)
Read more about our award-winning non-profit and union website design and development and political campaign website design and development.


Custom graphic design, Flash development and more…
Need a logo for your campaign, or a meme to spread your ideas or actions on social media? We offer beautiful graphic designs from our talented inhouse designers. Want interactive content to engage your members to take actions and stay involved? We have experienced Adobe Flash developers who can build animated, interactive tools and presentations that add value to your group. We can help you plan your project, design and produce the project and install it on your website or in an action you send to members.
Training to develop your inhouse talent
If your organization is lacking the technical confidence to administer an online campaign, don't sweat it. We can provide in-person and online training to help you learn to use the web-based tools used for organizing. We offer interactive online training, so you learn by completing tasks in a guided, step-by-step style of training. Our trainings can also be customized for your organization. We also offer onsite training, for beginners and advanced audiences.