"So meta it hurts – a training video on how to download software (Jing) to make training videos". I think that title pretty much says it all.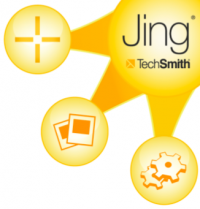 Need to make a training video, but don't have a budget? Our favorite tool for this (and in fact what we used to make the above video) is Jing. Jing is available for Macs and Windows, and you can download it for free here to get started. You can use Jing to capture your screen and overlay audio over it. Then you can upload your video to another free service called Screencast.com to embed videos into your website, share via social media and more.
As mentioned in the video above, there's a lot of tutorials and help available here on Jing's website to get you started.
We love Jing, and as you can tell most of the training videos on our blog are via the Jing/Screencast combo.
So you've downloaded Jing and are ready to go. Now, want to know how to make your training video good? Here's 10 tips on making your training video more effective.
Have more questions or need help making or sharing a training video for your organization? Contact PowerThru today!