When an actor takes a swipe at the Mayor of New York City for supporting the end of the carriage horse industry, what's the leading non-profit advocacy animal rights organization in NYC to do? How about demonstrate the incredible size of their movement while combating outdated gender norms? Thanks to the power of social media and online advocacy together, we did just that.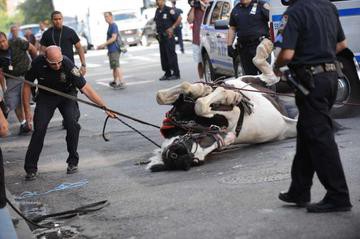 Let's start from the beginning: carriage horses in New York City are treated poorly and need to be taken off the streets. Period.
Mayor Bill de Blasio, Council Speaker Melissa Mark Vivereto, and a majority of the City Council agree with my client, NYCLASS (NYC's leading animal rights organization) that the city should replace the carriage horses with antique electric cars. (Don't worry folks, the carriage horses will be well cared for in retirement. Homes have been lined up for every horse. In fact, this past week P!nk herself said she would adopt one of the horses!)
Despite some yelling and screaming from the carriage horse drivers (mainly on Twitter where things get nasty), the writing is on the wall. It might not happen right away, but long-term the horses will be freed.
That's where Liam Neeson comes in as the "grand savior" of the carriage horse industry. Lots of bluster and chest-thumping on Jon Stewart and the Tonight Show about how the carriage horses are happy and healthy (they are not- I could and maybe will write another piece detailing the abuse, but for now I'll direct you to my client NYCLASS's website) all nicely tied to the tour he was doing for his latest movie.
Neeson hit peak bluster when he started talking about "real men" and how Mayor de Blasio should "man up" and debate him directly.
Few things make me roll my eyes more than ridiculous statements about what makes a "real man" so myself (along with the great team I work with at PowerThru Consulting) came up with a campaign for NYCLASS on Facebook let's ask our male supporters to submit photos of themselves declaring that real men have compassion for animals. It was a major hit.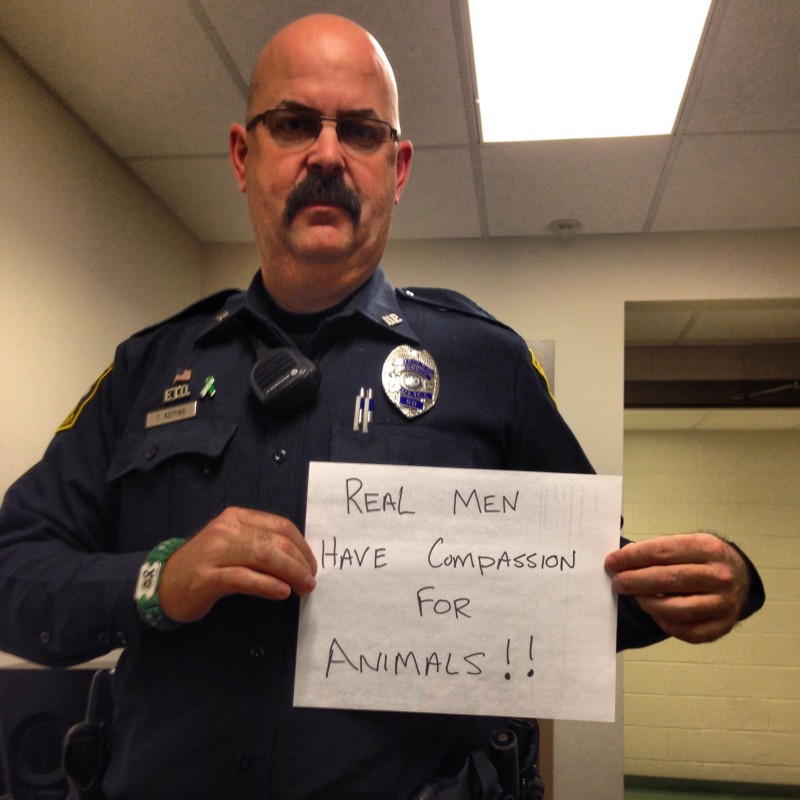 Everyone from a police officer to members of the City Council and State Assembly sent in their photos. We had guys in trucker hats, local musicians, nerds, jocks, and one guy who I jokingly told a co-worker is probably screaming "ROLL TIDE!" every Sunday in the fall. You can see all the photos that poured in during the week-long campaign by going here.
It was a stunning statement- not just in support of NYCLASS' movement to free the carriage horses, but against the outdated gender norms implied by saying we're not real men for having compassion for animals.
Analytically (hey, I am a digital strategist/professional nerd) the campaign was a huge success. On average, NYCLASS' Facebook page (which was mainly where the campaign was waged) reaches about 22,000 / day in organic reach. Here, NYCLASS' organic reach skyrocketed to 381,039 in a three-day period or 127,000 / day for those keeping score at home.
That amounts to a 477% increase in organic reach. Thanks Liam!
So what lessons can we take away from this?
Well, it takes a little luck to get anything to go viral (if your digital person tells you otherwise you should fire them) but a social media campaign like this works because it is simple, timely, and emotionally appealing. We were tapping into broad themes for the community we manage on ending the abuse of carriage horses in NYC as well as combating crappy gender stereotypes about what makes a real man. We moved quickly to push back, didn't go too big or complicated, and were very aggressive in pushing this campaign. Social media can lead to big advocacy wins for non-profits when used correctly.
It was a good model for future social media campaigns for both non-profits and political campaigns: go bold, be unique, and make the content personal to the community you engage with. Here's some more tips and best practices for social media and non-profits from PowerThru, if you're interested.
For Liam Neeson, he'll just have to settle for being a famous movie star I guess because NYCLASS and its army of "real men" aren't going to stop until the carriage horses are freed. Other cities are already moving forward to end the abuse, NYC won't be far behind.
Interested in taking advantage of social media campaigns for your non-profit? Contact PowerThru now and we can help you out!