How would you like to have your supporter contact information AND contact activity stored in your supporters' records in Salsa, so you can log your interactions and see contact history at a glance? The Contact Manager for Salsa package by PowerThru allows you to use Salsa Labs' Salsa platform like a traditional contact management software package.

There is a one time fee of $995 for our Contact Manager package. Any customizations or additions to it will add to that base price. We will work with Salsa to get the package installed onto your center. This app is multi-user by design, any Salsa manager accounts you have set up can use this tool.
Have more questions, or interested in a customized solution for your organization? Send us an email today.
Here's how it works: On the first screen, you can query for supporters by almost any supporter field in Salsa. The query would look like the basic Salsa query for supporter tool. You could search by supporter KEY, email, first or last name, and state or zip code.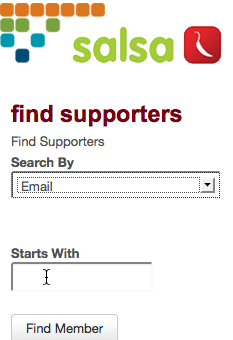 If the query resulted in more that one result, you will be presented with a list of supporters who met that criteria, and would allow you to select from that list. Once that selection is made or if your query only returned one supporter, the package will take you to a page which will allow you to log a contact with the supporter, look up contact history etc.
You have all the same functionality as if you were in the standard supporter tool inside of Salsa. The package would list all prior contacts made to the supporter, and would allow you view and edit those contacts.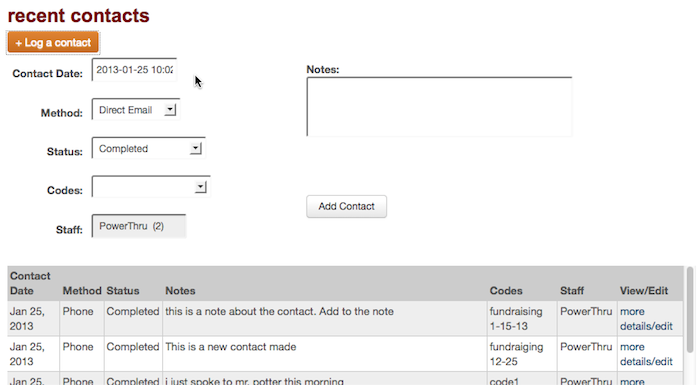 Once a contact is logged, you can return to the supporter search to find your next supporter and log the next contact.
Comments
comments